You can make a instant video call to online user whose call status is active. For the video call, our monthly membership subscription is required in advance.
1. Click on "call".
2. Wait for the call to be accepted.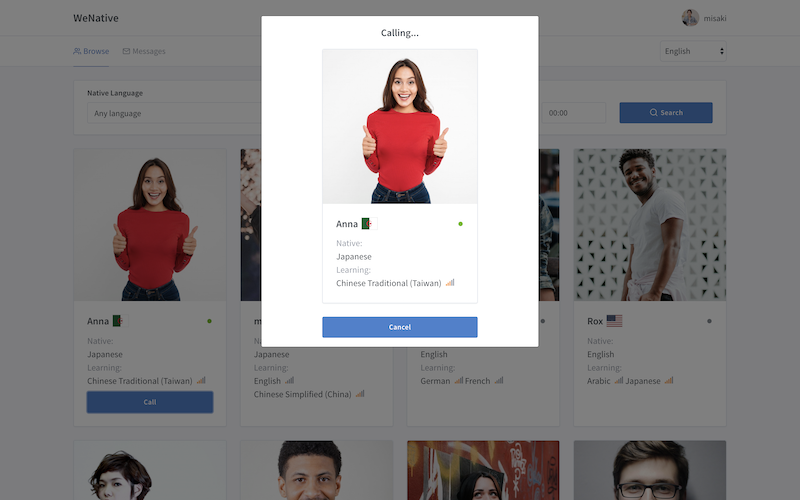 3. Start a video chat if the online user accepts your call.